Development for your projects
In every scope of application, we struggle to forecast every single detail to identify and overcome obstacles that could occur during the project and, thanks to our daily experience in the permit field, the best approach is determined, allowing us to comply with legislative standards, removing this responsability from our customer.
Solutions for a turnkey service
Column sampler: efficient soil sampling technology
The column sampler is a cutting-edge and efficient tool because of its manageability, speed of execution and low costs; moreover, it is very suitable for projects located in narrow and almost inaccessible areas.
BUSINESS ORIENTED
Growning inside an industrial logic, we perfectly understand the real value of what we are planning and building. We struggle to allow companies to start their production as soon as possible and to quickly deliver our project to the stakeholders.
COMPLETE PROCESS
We accompany the development of your business vision, we drive your decisions, setting our sights on saving time and resources, down to the finest detail.
PROBLEM SOLVING
Each project is developed by our multidisciplinary expert team and any challenge is shared by all team members, to reach the best solution, in terms of efficiency and efficacity.
TIME IS MONEY
We understand the value of your investments, aiming to help you to reach the best efficiency. We adopt cutting-edge technologies, reducing costs and time to maximise results.
EFFICIENCY
"Slow is Smooth, Smooth is Fast" (cit. Navy Seals)
We schedule each step with the appropriate timing, joining both velocity and accuracy.
SUSTAINABILITY
We undertake projects according to circular economy principles: our dynamic and responsible approach allows us to devote our attention to the development of the project, taking into account the repercussions of our choices.
Case studies
Demolition material: a new purpose
During the Cles primary school demolition we managed to operate in order to ensure respect for the environment. Produced waste recovery allowed us to save raw materials and avoid landfilling with demolition material; this led to improve the preservation of homeland.
Environmental and geophysical investigations in an uncontrolled landfill
Our team combined environmental investigation and geophysical surveys, succeeding in performing a complete analysis on this site. This allowed us to understand wastes characteristic and distribution on site, key knowledge that will be used for planning future slope restoring projects.
Highlights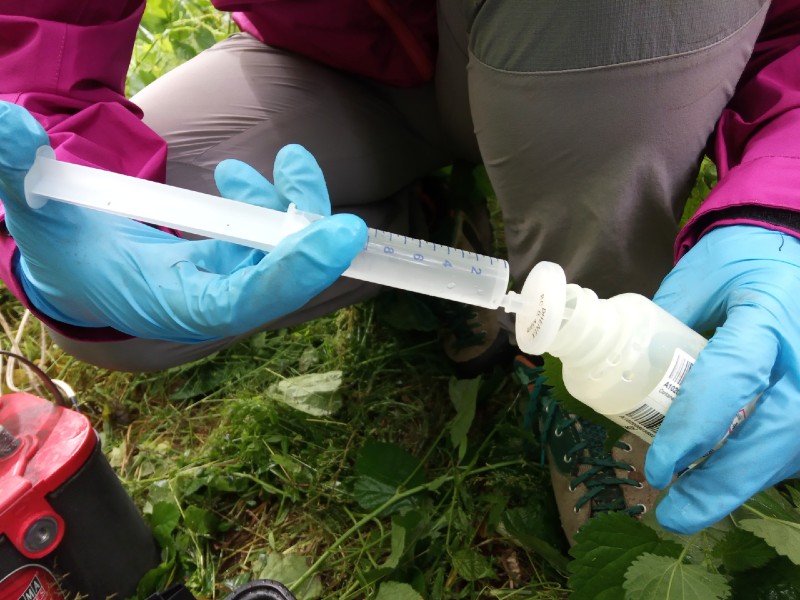 Groundwater Sampling
Groundwater sampling aims to collect water aliquots, on which chemical analyses will be performed in order to learn about the water chemical-physical state.